Web Marketing Services

Most people tell us they want their website to appear at the top of the Google search results... at the No. 1 position. If it was only that easy. It is a process that involves your site content, page design, text content, keywords, page rank, incoming links, quality and type of links and more. That is just for your organic SEO/site marketing. You can also pay for links, banner ads and AdWord campaigns on Google, Yahoo and other search engines and more. Many, many ways to market online, but the good news is the results are quantifiable and you control the process and can set the budget.



Site Registration

It starts here. We submit your site to Google and DMOZ.org which will get your site listed in the directory for Yahoo! MSN.com and other search engines that use the DMOZ Directory as a source. This process will take from 30-60 days depending on how quickly the editors at DMOZ review your site submission.



Search Engine Optimization (SEO) / Keyword positioning

This is key... literally. It's a process that will make sure your site is search engine friendly. It starts with the keywords you want your site to be tagged with so that when people search using those exact words or phrases your site will show up high in the search results. Text is what search engines search for so you want your keywords in the page title and in the text on your pages, repeated as many times as you can. No text on your pages? Well, no matter how beautiful your site may look to you, if there is no text on your pages, your site will be invisible to Google and Yahoo and MSN and all of the other search engines. And, if they can't "see" your site neither will anyone else, or at least not in Google results and definitely not in the first page of a search.


Need help?
Do you have a project you would like us to quote?
Email us at contact@unicamultimedia.com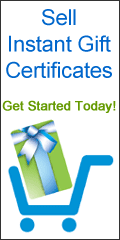 With the click of the mouse you can decide to offer Instant Gift Certificates that are easily printed out or offer your physical gift cards that you ship out when you get an order. You can also offer both and let your customers decide which option they prefer.
The Special Daily Deals feature allows you to quickly setup limited time offers similar to Groupon (but without Groupon fees) or those other Deal of the Day websites. This is a great tool for helping to drive new business through your doors or to just promote a special limited time offer.

TheBrandywine.com
This site has been online since 1999 and is the No. 1 online guide for the Brandywine Valley. We optimized the site for the keywords "Brandywine Valley". Go ahead, search on Google and see for yourself where TheBrandywine.com is positioned in the results.
Spotlight Client:
We won over 70 awards for Britannia.com, America's Gateway to the British Isles, launched in 1996. It was the first Web site we ever developed.